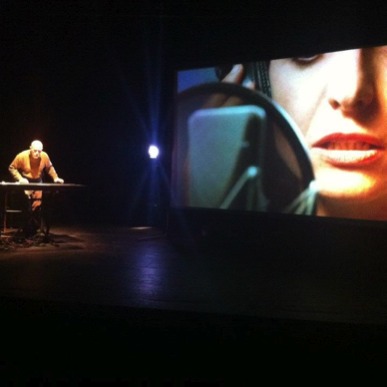 Avi Benjamin (A.B.)
is a composer, pianist, multimedia artist. In 1991, he became one of the founders of the Israeli Theatre Gesher and remained the theatre's musical director for 20 years. He has written music for over 80 theatre productions and films.

Educated as a classical pianist, throughout his career
A.B.
further extended his range of skills into jazz and rock genres. All of his experience was then brought together onto the theatre stage later on in his career.
A.B.
composed music to such hits as: "Goodbye America" in Moscow's Youth Theatre ("Best Show in Moscow" in the 1988-1989 season) and "The Devil in Moscow" in the Gesher Theatre with Chaim Topol in the leading role (
A.B.
won the "Israeli Theatre Award for best composer" for this score in 2001). Among
A.B.
's many cinematic works is the score for the award-winning film "Yana's friends" by Arik Kaplun (1999). In 2003 the "Symphonic Suite", the result of
A.B.
's collaboration with the Ra-anana Symphonic Orchestra, premiered.
A.B.
's music was heard at festivals all over the world: from Sydney to Beijing, from Avignon to the Lincoln Center in New York. His influential contribution became an integral part of Gesher Theatre performances.

In 2011,
A.B.
initiated a new and original musical project: a unique performance that requires the imagination of its audience. This perofmrnace is in the framework of a spectactle entitled: "Soundtracks for movies that don't yet exist".